About
Policy
Planner
The Policy Planner Direct Insurance Brokers Pvt. Ltd. is newly incorporated company having principle object to carry on the business of Direct Insurance Brokers (Life & General) products And to undertake all such activities as permissible under the IRDA Direct Insurance Brokers (Life & General) Regulations for the time being in force including display of information pertaining to insurance products and comparison of products of different insurers on the website owned and maintained by the Company, Lead generation, Lead transmission, Telemarketing', 'Distance Marketing' & solicitation of insurance products, online sales of insurance products, maintaining lead management system, payment gateway, and undertake outsourcing functions to provide 'Insurance Services' , online platform development & maintenance, web integration, ecommerce in terms of Information Technology Act 2005 in insurance sector, online premium collection, and ancillary activities as allowed under law.
MISSION
To emerge as the leading insurance consultant offering a comprehensive range of all types of insurance products at competitive prices, ensuring high standards of business, satisfaction of customers i.e. public at large through consistent, effective and efficient manner, thereby becoming a benchmark in insurance Industry in India in the future.
VISION
To serve people with quality services and depart knowledge in field of insurance sector.
Mr. Vivek Pawar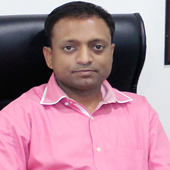 Vivek Pawar having 4 years of experience in SBI life as MDRT, also have 1500 client base and approximately 10 years of experience. He has 8 years of experience of mutual fund and approximately 2500 client base. 500 Demat account opened by him. He worked for sometime as a subbroker in India Infoline. He worked as a agent in a Bajaj Alliance Life Insurance Company Limited and ICICI LOMBARD General Insurance Company Limited for 3 years.
Mr. Hemant Pawar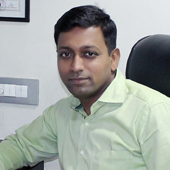 Mr. Hemant had worked as MDRT in KOTAK LIFE INSURANCE for 2 terms, 10 years experience related to life insurance. He had also Working experience as an agent with AVIVA LIFE INSURANCE COMPANY INDIA LIMITED from 18-07-2011 TO 17-07-2014. He is engaged in the consultancy business related to various laws and compliances related to company, LLP, partnership firm.
Mrs. Rekha Pawar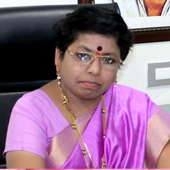 She is a proprietor of INVESTMENT JUNCTION and have experience under insurance business approximately for 15 years & also have good client base. She possesses quality of Team leader with experience of managing large teams and to deliver projects on time. Investment Junction are registered under Maha E seva for providing PAN card , AADHAR card ,Shop Act ,Pass Port etc. and also provide registration under various types of services of government.
Mr. Vishal Pawar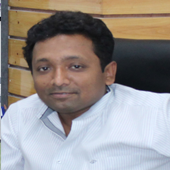 Mr. Vishal had work experience under insurance business approximately for 8 years & also have good client base. He is also engaged in the business of construction since 7 years. In pune city 3 projects are completely hand over & 6 projects are about to possession of more than 1000 flat units.
"THESE FOUR DIRECTORS ARE HAVING A FAMILY AND BUILT UP BIG AND STRONG BUSINESS GROUP" FOLLOWING ARE LISTED OUT
Investment Junction: Investment Junction provides quality financial services like mutual fund. It is government authorised service center for Pan Card, Aadhar Card and Passport. Also it is center for Gazette(Change of Name), Domicile Certificate, Income certificate, Shop Act License and Affidevit/Notary. For detail information about Investment Junction, there is a website www.investmentjunction.in




CS Hemant Pawar & Associates: It is Pune Based firm which provides various services relating to company secretary practise, all over India. We specialize in providing




Maa Pranaam Buildcon




Consult MPS LLP




Sai Rahat Charitable Foundation
Our Partners
Leading insurers of your financial freedom